Integrity Solar | Solar Energy Specialists
We tailor systems to suit your specific energy needs. Whether you want a grid tie system or batteries or you want to live completely off the grid. We have the expertise to design and install what's right for you from the ground up.
Through our quoting process we can assess your electricity bill, calculate your solar rebate to deduct from the price and place panels in their best location for performance on your roof.
With over 20 years of combined solar experience and two 4 man teams of electricians we have the capability to deliver expert advice and efficient and professional installations.
We also offer you protection by shedding light on the scams in the industry like the pitch that there is a brand new Government Solar Scheme and "if you give us your postcode we'll see if you're eligible to receive no-cost solar…" which equates to a free solar system from this scheme.
Unfortunately, this is a sales gimmick!
John Howard initiated the Australian Renewable Energy Target in 2001 to reduce carbon emissions ending in 2030. Small-scale technology certificates (STC's) are offered like a discount voucher on the cost of installing your solar system as an incentive so the Government can reach their energy target.
This incentive goes down each January until the Energy Target is met. Currently, although the STC's won't pay for all of your system, they will still help alleviate your out of pocket expense leaving you with a lot less to pay.
Here's the Key – When you work with Integrity Solar, you're not dealing with out-of-towners or some random business off the internet. These companies often use sales gimmicks or cheap products to win your business but aren't local to give you service & support down the track and all too commonly dissappear and go broke very quickly.
We come to you for a free site visit to meet you and find out your solar needs and then we will design and quote the right solution for you.
Nothing is "One size fits all" –
It's about face to face, personalized service and integrity and there's no 'wondering' about who you're really dealing with online. We offer local support, now and in the future should you need it.
You can also take advantage of our local solar panel maintenance/cleaning services and we'll stay in touch throughout the life of your home/property establishing trust and longevity.
Give us a call today and we'll make a time to stop by and meet.
Let's find the solution that's right for you!
" Working with Chris at Integrity Solar was an enjoyable experience. What is appreciated most was his honesty and desire to get the system that suited our needs rather than just sell me something. In the future I will be using Chris again for my next solar project, I am very happy to recommend his service. "

Glen Hartwig, Gympie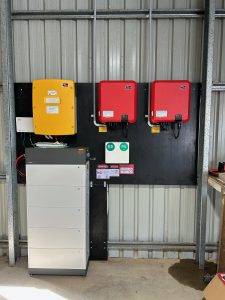 Taking into account rising electricity prices, the decreasing prices of solar and lithium batteries and the desire for more sustainable energy production, many people are
Read More »
Accredited companies with solid track records.
Have confidence in knowing your system will give you years of reliable power with our accredited partners.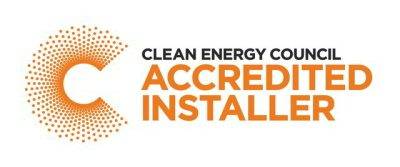 Team Leader: Robert McDonald
Electrical Contractors Licence Number: 77117
CEC Licence Number A5208997
Team Leader: Dale Young
Electrical Contractors Licence Number: 79553
CEC Licence Number: A5650060